FIFA Pro Clubs 11v11 League for Xbox and PS4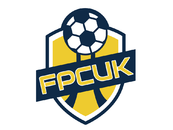 FIFA Pro Clubs 11v11 League for Xbox and PS4
PLAYER RULES
1. Players can only play for the team they are registered with. Any player found guilty of playing with another team, or on a separate account, may be suspended/ banned upon investigation from the league.
2. Players who allow a banned or otherwise illegal player to play on their gaming console account will be banned.
3. Players who go into the club of another team in the league and intentionally lose games will be subject to a potential ban.
4. All players may be released from a team should the manager leave or the club ceases to exist.
5. Players can only play for a maximum of 2 teams in a season.
6. A Player must make a written request to the league to be released from a team without their consent (a requested personal release).
7. Players cannot represent two separate clubs in any one game day.
TRANSFER RULES & PROCEDURES
1. Only managers/ co-managers or the league can release a player from a team, with exception of a requested personal release.
2. The league must be notified of all transfers between clubs during the season. A player can only transfer to another club another during the season upon agreement between the three parties in question (player, registered team and proposed team).
3. Transfers cannot be completed on the day of matches.
4. A maximum of 3 players can be transferred between the two same clubs in any one season. Evidence of cheating may result in the teams being banned.
5. Transfers between clubs cannot be made during a cup or knockout stage of a competition.
6. All players must be registered to the team by 5pm on game days. A player who has not adhering to this rule is judged as unregistered and action will be taken in accordance to the rules.
7. The loaning of players is not allowed.