FIFA Pro Clubs 11v11 League for Xbox and PS4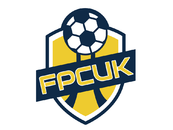 FIFA Pro Clubs 11v11 League for Xbox and PS4
MANAGER/ CO-MANAGER RULES
1. Managers must be over 16 years old and register as 'Team Admins' in order to manage a team.
2. Managers can only manage one team per season.
3. New managers can be appointed during a season only in accordance to the rules.
4. All managers should find a replacement before resigning or may be suspended for the remainder of the season.
5. Managers that leave a team during the season can play for any other team but not as Manager or Co-manager and in accordance to the aforementioned league rules.
6. If a team is without an 'appointed' manager, someone on the team may take over from them with players and admin approval only. If the team fold all players will be released and the team slot become available in the league.
7. Managers must register all players prior to playing matches with their subsequent console gamertags.
8. Managers must inform the league if a player has a communication ban on their console gaming account and need to play on another account.
9. Team Admins are responsible for all team and player stats.