FIFA Pro Clubs 11v11 League for Xbox and PS4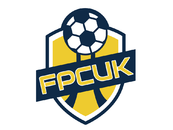 FIFA Pro Clubs 11v11 League for Xbox and PS4
RULES, TERMS & CONDITIONS
PAY2PLAY LEAGUES - !! VERY IMPORTANT !!
i) Registration payments are non-refundable unless: -
a) the league has made a discretionary payment
b) in the result of the league folding refunds will be made less any payment charges incurred
c) a specific divisional loyalty have been met (i.e team must complete all games)
ii) Payments will only be made to registered team admins over 16 years old.
iii) Payments are inclusive of charges (i.e PayPal, Stripe etc...)
iv) Payments will only be made to validated PayPal or Stripe accounts
GENERAL RULES AND CONDUCT
1. All members (league, managers and players) must respect others & abide the rules set out by the league.
2. Members are not to publish/use inappropriate images, links or offensive content.
3. BANS - Receiving any sort of ban may result in expulsion from the league and website.
4. SUSPENSIONS – Suspensions may lead to a ban upon investigation from the league.
5. Any members found abusing others in any form may be banned from the league.
6. Any members found guilty of cheating in accordance to the rules may be banned.
7. Members are not to promote business or other game sites without prior consent.
8. Managers and players must register their Xbox gamertag as last name (Example. James JEDIMASTER89) when creating their profile.
9. Team Admins (managers/co-managers) are not to send a 'login invite' to other persons without consent from the league.
10. Members that register for the forum must use the same login details for both league and forums.
11. Complaints should be made to Team Admins, which can then be dealt with by the League.
12. All rulings made by the League are final.