FIFA Pro Clubs 11v11 League for Xbox and PS4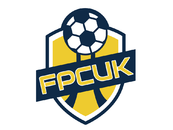 FIFA Pro Clubs 11v11 League for Xbox and PS4
FIFA Pro Clubs 11v11 League for Xbox and PS4
eSports isn't just about Professional Clubs
Join now!!!
It's simple to enter, your team plays an organised friendly with a team also registered with the league and the results are submitted to the fifaproclubs.uk via the website or free mobile app.
Only the team admin requires an account
Minimum of 5 players to play a match
Use of ANY or GK is optional
Full detailed divisions
Website or Free Mobile App for results entry
Discord Server for support chat
Create a free League Republic account and then register your team to the desired league...
Tue/Wed Xbox League
PS4 League coming soon
create YOUR own team, YOUR own identity & PLAY
Contact List